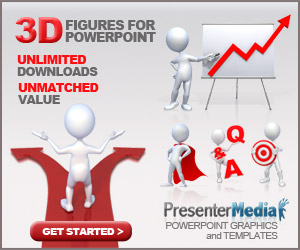 Animated PowerPoint Templates
- These are 3 free
animation PowerPoint presentation
template with moving background in various theme that can create a slide show presentation to be interesting, is to use animation. Due to the use of moving images, then the slide as if life and always dynamic. Of course, this way you can make the audience interested to pay attention to what is happening on screen presentation.
Fun Slideshow with Animated PowerPoint Templates
Animated PowerPoint slide presentation template is a page that has been designed to add moving images such as cards in the form of animated films. Although existing image-only motion repeats the previous movements, but the screen will slide even more interesting to look at. The audience listened to a presentation as if she were watching a short film when given an explanation in a seminar, conference, product promotions, courses or meetings as well. The most important that you don't need to make animated presentation yourself.
List of Free PowerPoint Template with Animation to Download
Here are some PowerPoint design template that uses animated images therein. You can use the animated PowerPoint templates business for the purposes of the making of the slides in the presentation.
Sport Animation ppt Background
It is a sport theme PowerPoint background in ppt that is free to download. With a basketball player moving when scoring in the the basket. This basketball animated presentation is a good theme for background image in a sport slideshow for a sport meeting.You will have a moving image with loop slide that it will start to the beginning position without clicking any button.
Flying Butterflies Animation for PowerPoint
Animal is good theme to be created as a PowerPoint presentation background. And this animated butterfly PowerPoint template is one that look so good to put into a slide in presentation. A moving image in background of a presentation that converted from PSD to gif image.
Pink Insect for PowerPoint Template
This is a pink background with animation of insect in PowerPoint presentation template. A beautiful gradation color from dark pink to a bright and flying of insect of butterfly around the text in a slide.
Those are some free animated PowerPoint templates that you can use to make a slide for a presentation